woohoo.. i have been dyeing up some vibey samples of some lurrvely plant fibers lately.. can't wait (tho i have to) to show pics.. but the shiny tencel, smooth Bamboo, heavenly hemp & soft sweet cottons are itchin to show up in store.
Still a few more days until
listing
resumes sweet lovlies.. this wooldancer has only just come down from her holidays & is stepping slowly into rhythm again.
however, having holidays doesn't mean relax, revive around here, no! I have been secretly working on some new Designs with an AmaZing designer who just happens to have the Wooldancer thang goin on!! I have my new STASH now, awaiting some fibery production to get movin!!
Here's a sneak peek of the latest Swing tag: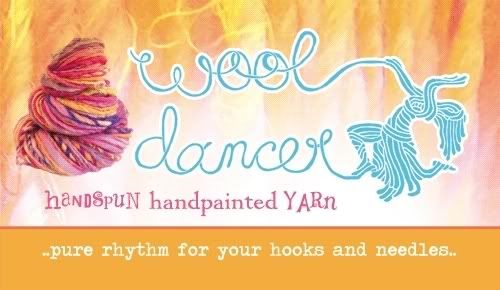 AND for my customers some purla postcard'y notes will accompany your next orders.. soooooooo...
keep stepping by for the next update soon, YAH!!