I just sent off my first newsletter for 2009 & it's huge! If you receive my SPINnews, I do hope you will take a few moments to read thru, as there has been a lot to say lately.. just not much time to blog about it all!
I am not too sure if all of it made it to you, so i'll post it here too.
Hello wooldancing friends,


2009 has seen a new level of crazeh here at the wooldancer hq. We have had a few personal struggles that serve to remind us how to pave our way forward despite hardship. No doubt all of us are familiar with being faced with life challenges, and in light of the fires still raging down south in Victoria, we are reminded to hold in our hearts those moments that bring joy & happiness.. the value of love & opening our hearts to one another is evermore present.

This is a time to rejoice for the gifts of life and work. Now more than ever, we are turning to our skills & abilities to create with our hands. This is one of the greatest gifts of mankind.. that we will pick ourselves up, build new houses and create life comforts. I revel in this grassroots level of resourceful creativity.

Moving into March sees the leaves slowly beginning to change colour and cooler temps here in the Blue Mountains. Mums are taking their hooks & needles to the park to knit whlist watching the children play. I love this time of year!

Celebrate Woolly Wednesdays with Wooldancer!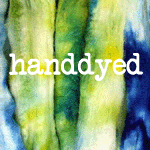 In shop news, I have begun a new updating system for the shop, so now we can look forward to new woolly wednesdays! i will not be sending a newsletter for each update, i only send SPINnews quarterly.. so please remember to put me in your blogroll or commit woolly wooldancer wednesdays to your weekly diary. i'd love to see you.

guess what?! i did a HUGE update today.. can your fingers run?


For fibre lovers:

Outta this world new handdyed fibre - Optim milllends, organic merino, a couple of alpaca, more kid mohair locks and fibre for you DIYdyers.. ok, don't run..sprint!

Beautiful handdyed silk cocoons, a lovely mixture of bombyx mori & Bangalore Peace Silk cocoons. These are organically handraised in small family farms & each moth happily emerged from it's cocoon before harvest.

New Batt Clubs - come play with our blissful batts.. need i say more!

For adventurous spinsters:
Exciting spinning accompaniments i like to call spingredients new in store! We now stock corespinning & knitting wire & elastic (coming soon) + lengths of sequins. I love to work with these in my Art yarns..

My latest spin-love is corespinning
Highly Sprung
(tm) &
Highly Wired
(tm) yarns from which i have been making some adornments.. BTW, we learn these techniques in my workshops - woot!

For yarn lovers:
Check out this trio: urban farmland cityman too! If you can come up with a musical rendition of the ditto, the yarn trio is yours for free! seriously!

One lone new crescent moon-inspired Art Yarn from my current Lunar series has made it to the shop, I have many more still to come with next weeks update.

New spinz from The Spun Monkey will feature in next week's update. There are some more Indie spinstars coming soon too.. i'm so excited i'm nearly bursting to tell you.. but i'll not spoil the suprise!


Workshop news:

Thank you to all who have emailed me about Art Yarn spinning workshops.. it's thrilling to see you all wanting to learn to create & be inspired by yarn making. You can see pix of the NSW Guild Summer School workshop on flickr & ravelry.. there are still more pix to come!

I am still taking interest for Art Yarn spinning wokshops.. Newcastle is on the boil, Melbourne is coming soon & Brisbane is propogating. I'll post an email as soon as the dates have been confirmed. Hang in there, it won't be long before the announcement!


Women's Woven Art:

Some of you are aware we started a fundraising initiative to donate spinning & weaving equipment and supplies to women artists from East Timor. Conscious gift giving is satisfying for both the giver & recipient. Your purchase of our handmade items & help village fiber arts to survive.

If you are keen to donate your handmade product to assist Weaving a Future, please email me: fundraiser@wooldancer.com

We will be attending more market fairs this year...very exciting for Aussie knitters who like to fondle fibers before purchasing.. well who can't resist! oh that reminds me, if you are an artyarnie.. shoot me an email if you would like to enqire about consignment at wooldancer.

As you know, all items at wooldancer.com are meticulously crafted by hand.. it's our Artisan philosophy.
We take great joy in the making of our yarn & fiber, and we always endeavor to leave you feeling warm & fuzzy with beautiful, top quality fiber for your textile needs.

Hug the ones you love & enjoy your craft-making!
love & warm fuzz,
Michelle
wooldancer.com
On the homefront, my eldest daughter is loving to read & crochet in Class 2, my twins have begun their journey to school to blossom in the Kindy-garden - climbing trees & making rainbow wool urchins (pompoms) & next week i will be helping to felt tipi's for the smallfolk who dwell in the nooks of the classroom. we are savouring these moments indeed.